HELLO, I AM MARIETTE!
I began my accounting career at a very young age. Being raised in a family-owned business that lasted over thirty years, I learned the importance of passionate entrepreneurship and its reliability on a strong infrastructure, great management and organized accounting system.  I was always fascinated by the numbers aspect of the business and how these numbers can be analyzed and utilized to forecast future success.  My first job out of high school was at an accounting firm. I worked at this firm throughout my college career until I graduated from California State University, Northridge in 2002 with a B.S. in Accountancy.
After graduation, I was recruited by a national CPA firm in Beverly Hills which specialized in high net worth individuals and small to mid-sized companies.  At this firm, I discovered my true passion for helping small business owners and as a result, I decided to specialize in accounting and taxation of small businesses and become in expert in QuickBooks.  Over 10 years later, I have stayed true to my passion and that is why in 2009, I opened my own  practice so I can continue to grow and share my knowledge with small business owners like myself. I want to Make A Difference for the Small Business!
IRS Enrolled Agent
I am a federally licensed tax practitioner with technical expertise in the field of taxation who is empowered by the U.S. Department of the Treasury to represent taxpayers before all administrative levels of the Internal Revenue Service including audits, collections, and appeals. I am required to abide by the provisions of the Department of Treasury's Circular 230, which among other things binds me to a strict Code of Ethics and Rules of Professional Conduct.
---
Certified Quickbooks ProAdvisor
I have been working with QuickBooks for over a decade and I have worked with several industries including: contractors, manufacturing, professional services, non profit, real estate, property management, restaurant, retail, wholesale, and many more.
---
Professional Trainer and Educator
I have an incredible passion for teaching and sharing my knowledge with others. I have provided professional training in the areas of QuickBooks, Accounting and Individual/Small Business Taxation.
---
Professional Designation
IRS Enrolled Agent #93612
Certified QuickBooks ProAdvisor since 2007
CA Tax Education Council(CTEC) Instructor
Volunteer Income Tax Assistance (VITA) Instructor
Worked in the Accounting & Tax Industry for over 15 years
---
Honorary Recognition
Intuit's 2015 Top 20 Firms of the Future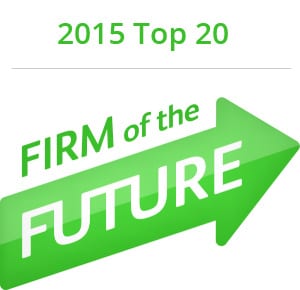 "These firms are innovating and shaping the way they meet the needs of their small business clients through forward-thinking technologies and processes that ensure their future, long-term success, making them shining examples for traditional firms looking to transform their business."
http://blog.accountants.intuit.com/intuit-news/intuit-unveils-top-20-accounting-firms-of-the-future/
In Intuit's words: "We're excited to recognize Mariette Martinez, EA as one of the top 20 Firms of the Future in the United States," said Jim McGinnis, vice president, Intuit Small Business Group, Accountant Segment. Her firm has inspired us with their use of technology, the cloud and future-ready processes that improve practice management and position them as a trusted advisor to clients and prospects."
---
Hubdoc's Top 50 Cloud Accountants of 2015
"This group of people, charging into the future and evangelizing the benefits of the cloud. This year, we're been overwhelmed with the number of leaders jumping in head first."
http://blog.hubdoc.com/announcing-the-top-50-cloud-accountants-of-2015-north-america/
In Hubdoc's own words: "Mariette might be one of the most passionate advisors we've come across. She loves the Cloud, great apps, Swag with a capital 'S' and hanging out with awesome people. She gets it and knows how to leverage apps to make her practice better."
---
Hubdoc's Top 50 Cloud Accountants of 2016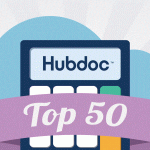 Mariette is awesome. She's regularly pushing the envelope and has already helped save over 400 SMBs! She's a regular feature at many of the sessions at QBConnect, including a panel on building a niche practice moderated by our Jamie Shulman. She's zeroed in on helping mommy-preneurs and delivering huge value for them. It's a market she knows well because she's a mommy-preneur herself!