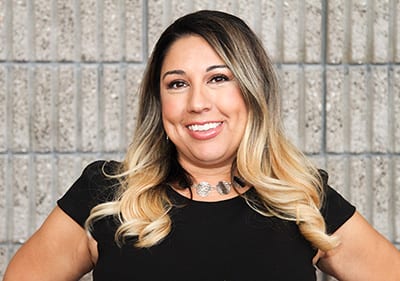 HEY, MARIETTE HERE!
Thanks for taking the time to read a short story on my career journey…
I began my accounting career at a very young age. Being raised in a family-owned business that lasted over thirty years, I learned the importance of passionate entrepreneurship and its reliability on a strong infrastructure, great management and organized accounting system. My first job out of high school was at an accounting firm and I worked at this firm throughout my college career until I graduated from California State University, Northridge in 2002 with a B.S. in Accountancy.
After graduation, I was recruited by a national CPA firm in Beverly Hills which specialized in small to mid-sized companies. At this firm, I discovered my true passion for helping small business owners and as a result, I decided to specialize in accounting and taxation of small businesses and become an expert in accounting technologies, including Intuit's accounting solutions. After a career in public/private accounting, in 2009, I opened my own practice so I can continue to grow and share my knowledge with the small business community.
As a woman professional and mommypreneur, I am passionate about elevating women who are building a business, while maintaining a strong household. I strongly believe working woman can win in both their careers and in their homes with the supportive tribe alongside them. As a Latina-Owned business, I recognize the importance to provide learning opportunities and financial education for the rapid-growing Spanish-Speaking small business community and I have created strategic partnerships to help create these resources in Spanish.
So what am I up to now…
After 20+ years' working with small businesses, and if you count my mother's 30-year run in the restaurant business, you can add a few more, my entrepreneurial spirit is still going strong. I have decided to change my career course from daily bookkeeping and tax prep to creating awareness on the importance of financial education. I design and deliver small business success training to micro-businesses and their accounting and tax partners.
I stay heavily engaged with my small business community through strategic training partnerships, like being part of Intuit's Trainer Writer Network. These partnerships provide me the opportunities to teach & develop content and share this education at a massive scale. I also embrace my social community through various social media platforms, public speaking engagements and by co-administrating the Facebook group Latino Small Business Owners with over 4000 members. I am on a mission to share knowledge, tools and resources to help hard working entrepreneurs win big financially in both their business and personal lives!
IRS Enrolled Agent
I am a federally licensed tax practitioner with technical expertise in the field of taxation who is empowered by the U.S. Department of the Treasury to represent taxpayers before all administrative levels of the Internal Revenue Service including audits, collections, and appeals. I am required to abide by the provisions of the Department of Treasury's Circular 230, which among other things binds me to a strict Code of Ethics and Rules of Professional Conduct.
---
Certified Quickbooks ProAdvisor
I have been working with Intuit's accounting & tax products for over two decades and I have worked with several industries including: construction, contractors, professional services, tech, real estate, restaurant, retail, wholesale, startups and freelancers/self-employed.
---
Small Business Strategist
I am a Financial Accountant, Tax Pro, Systems Strategist and Small Business Owner. My WHY that drives me everyday is the strong belief that no business should be left behind due to the lack of financial education and awareness. This blend of experience and passion allows for me to provide one-on-one business coaching, where we work to transform the small business owner into a stronger, more equipped small business manager. I coach these entrepreneurs to think bigger and dream bolder and share with them that through financial education, they will have a fighting chance towards financial freedom.
---
Content Creator, Premier Trainer and Public Educator
I have an incredible passion for designing and delivering training that impact small business lives. I am an active member of the Intuit's Trainer Writer Network. This network is one of Intuit's training & educational communities of less than 200 Intuit experts worldwide, that allows professional trainers to reach thousands of business owners and accounting professionals through live and online learning opportunities.
---
Professional Designation & Career Highlights
---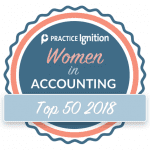 Practice Ignition's Top 50 Women In Accounting 2018
The time has finally come! What better day than International Women's Day 2019 to celebrate the outstanding contribution so many women have in the accounting industry! Today, we'd like to recognize 50 of the amazing women nominated by colleagues and friends for the work they do in their respective company and community. Go to blog post.
---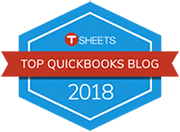 Selected for Top 14 Quickbooks Blogs Read 2018/
Go to original blog post.
---
Intuit's 2015 Top 20 Firms of the Future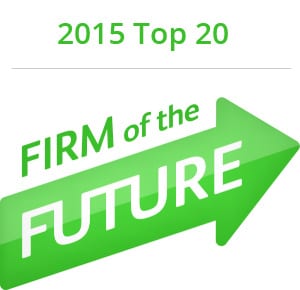 "These firms are innovating and shaping the way they meet the needs of their small business clients through forward-thinking technologies and processes that ensure their future, long-term success, making them shining examples for traditional firms looking to transform their business."
Firm of the Future Profile: Mariette Martinez/
In Intuit's words: "We're excited to recognize Mariette Martinez, EA as one of the top 20 Firms of the Future in the United States," said Jim McGinnis, vice president, Intuit Small Business Group, Accountant Segment. Her firm has inspired us with their use of technology, the cloud and future-ready processes that improve practice management and position them as a trusted advisor to clients and prospects."
---

ProAdvisor Profile of the Month: Mariette Martinez, EA
Mariette Martinez, EA, transitioned from her career in accounting firms to opening her own practice, specializing in self-employed entrepreneurs. Learn how the ProAdvisor Program has transformed the way she works, learns, serves her clients and finds inspiration.
Go to original blog post.
---
Hubdoc's Top 50 Cloud Accountants of 2016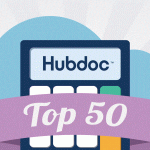 Mariette is awesome. She's regularly pushing the envelope and has already helped save over 400 SMBs! She's a regular feature at many of the sessions at QBConnect, including a panel on building a niche practice moderated by our Jamie Shulman. She's zeroed in on helping mommy-preneurs and delivering huge value for them. It's a market she knows well because she's a mommy-preneur herself!
Announcing the Top 50 Cloud Accountants of 2016
---
Hubdoc's Top 50 Cloud Accountants of 2015
"This group of people, charging into the future and evangelizing the benefits of the cloud. This year, we're been overwhelmed with the number of leaders jumping in head first."
https://blog.hubdoc.com/announcing-the-top-50-cloud-accountants-of-2015-north-america/
In Hubdoc's own words: "Mariette might be one of the most passionate advisors we've come across. She loves the Cloud, great apps, Swag with a capital 'S' and hanging out with awesome people. She gets it and knows how to leverage apps to make her practice better."