A Case Study: How Using ProConnect Tax Online and QuickBooks Online Can Benefit Your Practice
We know moving to the cloud (really, moving from any tax and accounting software to another) isn't easy, so why do tax professionals and accountants do it? What are the challenges and motivations they face that cause them to make the switch? And, what benefits do they reap after making the investment to change?
Mariette Martinez, EA, is a virtual small business accounting consultant and tax professional who moved her practice to the cloud several years ago. We interviewed her to find out what challenges she faced on desktop-based software, how the cloud helped her resolve these challenges and the additional benefits she gained after making the transition.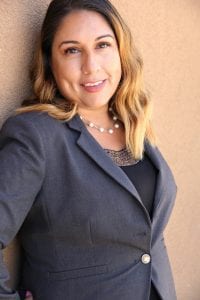 Mariette Martinez, EA
First, a little bit of background about Mariette. After working at accounting and CPA firms for many years after college, Mariette opened her own practice, Mariette F. Martinez, EA, in 2009. She is a sole proprietor who focuses on accounting, tax preparation, and coaching for small businesses, including designing and delivering small business success training to microbusinesses and their accounting and tax partners. Mariette is a member of the Intuit® Trainer/Writer Network, a public speaker and educator at various industry events, including QuickBooks® Connectand Scaling New Heights, a contributor to the Intuit ProConnect™ Tax Pro Center, and a Certified QuickBooks ProAdvisor®. Above all, Mariette says that her top priority is being a mom. As a result, she runs a virtual practice so that she has the flexibility to be there for her three kids when it counts. Mariette says, "My priority is to be able to work from anywhere as a mom-preneur."
Challenges of Desktop Tax and Accounting Software
Prior to 2015, Mariette used QuickBooks Accountant and Intuit ProConnect™ ProSeries® for tax preparation – both desktop products. She experienced several challenges prior to her move to the cloud.
Mariette's primary challenge was being a successful mom-preneur, and putting her life and her family first. "I couldn't manage going home after work, taking care of the kids and then going back to work again," Mariette said. "I wanted to work on a platform that allowed me to split my work day between business and family, which meant many times being able to work form anywhere and at different hours of the day. Desktop solutions did not provide this flexibility to me unless I had multiple computers and complex server connections that seemed way to overwhelming and complicated to setup for a sole practitioner. I knew there must be a better way to get all my things done in one place and with one virtual solution, and that's when I began my transition to Intuit's cloud software."
Mariette began moving her practice to the cloud in 2015. She ran the books for her accounting clients on both the cloud and desktop versions of QuickBooks Accountant, and after a whole year of getting comfortable with the cloud and working through any issues, she moved her clients over in 2016. However, even after this change, Mariette admits, "I still had to get to a computer to do work for my tax clients, including downloading and updating the software." So, also in 2016, she started exploring and transitioning to Intuit ProConnect Tax Online. By 2017, she had migrated all of her clients, completed her transition to desktop and was able to be a 100% virtual mom-preneur.
The second challenge that the move to the cloud solved was Mariette's brand. She brands her practice as virtual and in the cloud, but even after starting her transition to QuickBooks Online Accountant, many of her peers asked her, "How are you in the cloud if you are using ProSeries?" Mariette knew she wasn't 100 percent cloud-based and wanted to move to ProConnect Tax Onlineto complete her transition. "ProSeries was great, but just not in the cloud. It had a good price and was easy to use, but I was growing into a virtual tax practice without virtual tax software, and I wanted to be true to my model."
Mariette acknowledges that moving to the cloud was not a quick transition. "Make sure whatever you choose, you're never risking the integrity of your business and your work. That's why I waited two years to transition. I had to test the products on my own because I wanted to ensure my clients didn't feel any of the side effects of the transition."
Considering Alternatives
Because Mariette was already a happy ProConnect customer and trusted the quality of ProSeries, ProConnect Tax Online was the first and only product she considered when she decided to move to the cloud.
However, the process of shopping for cloud tax software can often be complex. In addition to cloud software, many tax professionals also consider hosted software. It's important to do your research as you consider cloud software alternatives, as hosted options often do not share the same plethora of benefits as true cloud software, including lack of multiple user fees and monthly service charges, as well as program installation, maintenance and backup. Find out more about the differences between cloud and hosted tax software.
Benefits of Cloud Tax and Accounting Software
The primary benefit of moving to the cloud that Mariette experienced was being successfully able to run her virtual practice from anywhere so she could focus on her family. However, she says several other benefits resulted from her transition to ProConnect Tax Online and QuickBooks Online:
It saved her time. For example, she often needs to flip from one year to another in her tax software to compare information across tax years. This took a significant amount of time on desktop since she had to switch between software program years. In ProConnect Tax Online, it's as simple as navigating around client tasks. "Now," Mariette says, "I can switch between years in five seconds instead of five minutes."
It helped her stay on top of the status of the tax return. "You don't need to pull up every client individually to see their status. You can click on "dashboard," and it's all there, color-coded, so it one second you can see your entire database and your clients' status. Boom! It's beautiful! These used to be tasks, and the switch to the cloud allows me to work an eight-hour day in five hours."
It helped her simplify. "QuickBooks Online Account and ProConnect Tax Online are strong products that use the same workflow a tax professional and accountant needs; it makes it seamless and simple to use the software."
Mariette credits Intuit for investing in conversion enablement and training for new customers to help make her transition to the cloud as easy as possible. "Intuit gave me lots of handholding and education. I felt like I had a guide, and it would be scary not to have a guide during a transition like this."
New: Benefits to ProConnect Tax Online and QuickBooks Online Accountant Integration
In 2017, Intuit announced that ProConnect Tax Online is now integrated with QuickBooks Online Accountant, giving tax professionals and accountants one placeto manage all of their work and clients with one log in, and a whole new set of benefits for getting on the cloud. The "Work" tab enables accountants to track projects in one place from start to finish so nothing falls through the cracks, and the "Clients" tab enables accountants to easily add clients (even non-QuickBooks ones!), information and notes into a consolidated list.
Mariette appreciates the single dashboard that now opens within QuickBooks Online Accountant. "Now that everything has moved to the cloud, I open QuickBooks Online, and every single one of my clients is on the same dashboard. It's one of the three things I open every morning when I start my day. It focuses me," says Mariette.
However, QuickBooks Online Accountant is more than just a dashboard, and Mariette says she is excited about the platform's other features and its ability to grow in the future. "I use the work function to take care of task management, integration with Slack on QuickBooks Online to communicate with my clients, and easy access to my ProAdvisor profile, which has always been so important to us as accountants, but difficult to find. Everything around being a QuickBooks Accountant is finally all in one place!"
As a tax professional, Mariette says that one big benefit of the integration of ProConnect Tax Online in QuickBooks Online Accountant is trial balance. "The trial balance tool lives in between QuickBooks Online Accountant and ProConnect Tax Online to handle the workflow of taking the completed books and moving them over to the tax software. With trial balance, you can quickly look at all your client's numbers, make adjustments, and in one click, send that number to ProConnect Tax Online. We used to have to manually export the financials, make adjustments back in QuickBooks, and export them again; using the trial balance feature to go from books to tax takes saves me at least a few hours per client – the spreadsheet is already built for me!"
Next Steps
Find out more about ProConnect Tax Online and QuickBooks Online Accountant to learn if they are the right solutions for your accounting and tax practice.
Post courtesy of Intuit Firm of the Future.