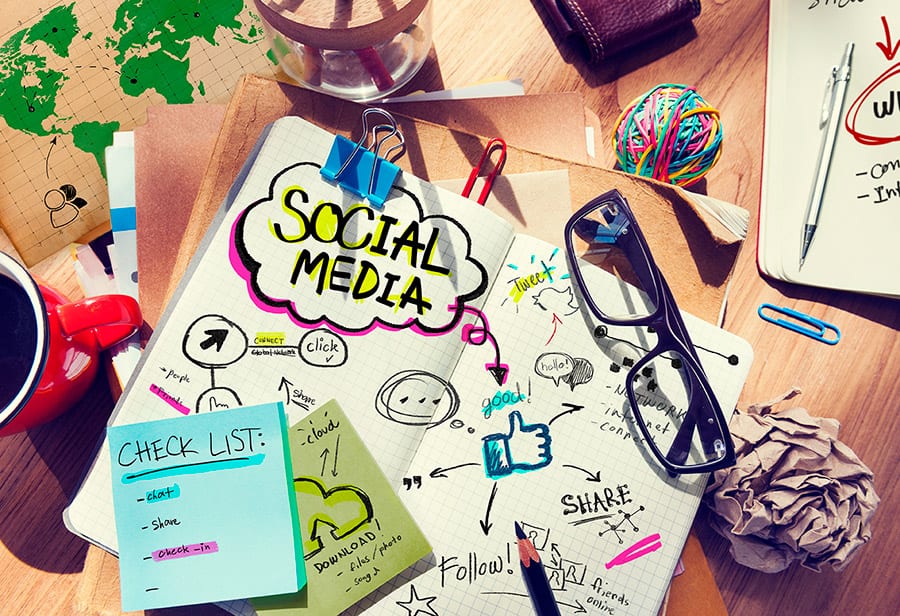 3 Social Media Strategies to Boost Your Trusted Advisor Reputation
We are a few months out of the most recent tax season and a few months away from planning for tax year 2018, so let's take a breather and chat about networking with your tax clients through social media. Many tax professionals take advantage of the summer and fall months to work on growing their tax firms, including strengthening their marketing strategies. One important strategy that is still relatively new for many tax professionals is social media networking. Here are a few basic concepts and three strategies you can consider for your firm.
Social networking is a strategy in which you use the internet to create and share relevant content to encourage and build targeted, long-lasting human relationships. Your social media platform choices – Facebook, Twitter, LinkedIn and others – are up to you. What matters is that you are creating impactful content to build stronger human connections; you can share this information on whichever platform best fits your business model.
Three Winning Strategies
#1: Blogging. This is a strategy that comes with many business and personal rewards. Sharing your expertise and passion through words allows readers to experience and learn from your knowledge at their own pace. With apps such as Google Translate, they can even read your content in their own language. As a result, blogging is now a universal language platform.
I think the real value in blogging is that it allows you to organize your thoughts and formulate them in a manner in which readers can easily interpret your message. With every paragraph you write, you become more articulate and better spoken. The best part is that you do not need to start your own blog right away; just let the best tax blogs know you are interested in guest blogging for them.
Here are a few of my
favorite tax blogs, but search online for more, especially in niche service areas:
#2: Video Tax Tips. We all know there is only one learning option that is a very close second to reading a blog: video. Why do you think YouTube's statistics are so staggering? The good news is that if you want to #TalkTaxes through video, all you need is a phone or webcam, and a helpful tax tip. Also, keep your content short, simple and informative. Here are a few examples of videos that have gone viral:
#3: Multipurpose – 1 + 2 = #SocialMediaMagic. The new hot lingo in social media is "multi-purposing" or "multi-casting" your work, which means you use one amazing piece and allow it to serve multiple functions.
For example, create a weekly one-hour FaceBook live video with a guest presenting a topic you've recorded through a web call on Zoom meetings. How many ways can you repurpose this project? Get ready to be blown away:
Save the video file from Zoom and post to YouTube.
Save the audio file from Zoom and create a podcast.
Use the audio file from Zoom, transcript the meeting and create Show Notes.
Use your guest's presentation to create additional content and share in Show Notes.
Summarize the FaceBook Live into a blog series.
Share all of the above content as posts on other platforms as guest posts.
Share all of the above content as posts on your multiple social media platforms.
Here an example of an episode from one of my favorite podcasters, Vicky Lashenko of the Mompreneur Show, who invited Melissa Whatley, a tax advisor and financial strategist, to her show.
I hope these three social media networking strategies help you, and you identify a strategy you can take on today! See you on the flip side!
Post courtesy of, Intuit Proconnect Tax Pro Center.
Lets Connect

A Few of My Favorite Things