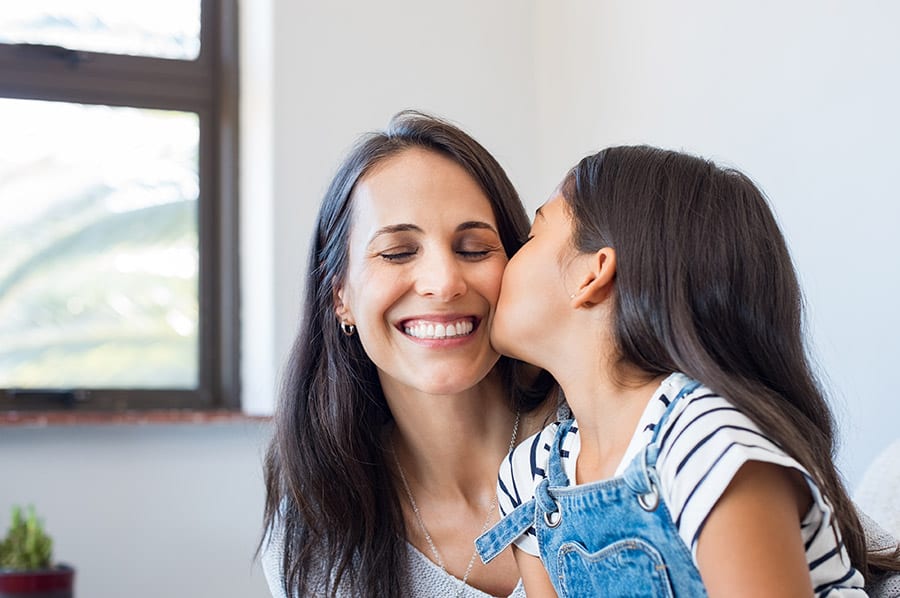 In Honor Of Mother's Day, Let's Celebrate Mompreneurs
Let's face it, our moms can do anything and everything! Do you wear Coco Chanel? Do you use Estee Lauder, Stila or Bobbi Brown cosmetics? Do you read the Huffington Post? If you answered yes to any of these, then you are benefitting from the passion, drive, and creativity of the mompreneur!
Drawing inspiration from those who came before them, the number of mompreneurs is on the rise as more and more women are choosing to run their own businesses while raising families. With recent studies showing that 68% of women with children are in the workforce, combined with increased education levels among women, a rise in the number of single mothers and a decrease in earning among men, expect to continue to see the number of spirited mompreneurs rise.
When we hear names like Sheryl Sandberg, one of the first questions to come to mind is: how did she do it?
Don't Just Identify the Problem…Identify the Solution
It seems pretty simplistic, but it's true: identify a good business idea. Moms are famous for being able to be creative and think outside the box, whether it's finding ways to supplement the household income during tough financial times, entertaining the children on rainy days or long car rides, or figuring out how to best budget for the household. So, why not take that innate creative spirit and turn it into some business ideas, turning yourself into a mompreneur?
Take a page from Lisa Greenwald, the mompreneur behind Chewbeads. When her infant son hit the developmental stage of wanting to stick everything (including mommy's jewelry) into his mouth, she focused on a solution, and not just the problem. When many women may choose to keep the gems in the jewelry box until the baby outgrows the chewing habit, Ms. Greenwald chose to create soft, silicon jewelry that is colorful and stylish, while also being gentle and non-toxic for a teething baby.
Do you and your family go to busy, crowded places like amusement parks? Then, you have probably experienced the same fears that Michele Welsh and her husband had when their kids were young: the fear of getting separated from their kids in a crowd. After receiving compliments from fellow amusement park-goers for writing their names and cell phone numbers on the arms of their kids, the idea of SafetyTat was born. SafetyTat provides safe, temporary tattoos for parents that they can apply to their children's arms. The tattoos are custom-made with the names and phone numbers of the parent or guardian so in the event that a family is separated, an adult can call the parents and get the child returned, safely.
As you can see, some of the best mompreneur ideas come from being at home, and finding solutions to the every day issues with which moms deal.
Like Your Child's Sippy Cup, Transparency is Best
Another question that ALL small business owners have, not just momprenuers is: how do you find that work/life balance, how to set boundaries both with your clients and your family?
In a recent interview with mompreneur Mariette Martinez, who welcomed her third baby less than a year ago, she stated that from the very beginning, she has always been completely transparent with her clients and partners as to what her life is like. She has no problem letting a client know that she can speak with them until 3:00 and then she has to go pick up her kids from school. Her clients have always been understanding of that, because the flipside is that when her attention is on them, that is where her attention is. Her clients know that her attention isn't being pulled when she's talking to them, so they don't pull her attention when she is with her kids. But, she also has learned to set boundaries with her family, her older children understanding that mommy may need to be left alone during certain times, and respecting that. She has been able to find that delicate balance through transparency.
Having a nanny has been a necessity for Mrs. Martinez, even with being a mompreneur, as she knew that during those times in which she was in work mode, that is where her attention needed to be, if she wanted the business that she started 7 years ago, to be a success. So often times, women may think that if they become a mompreneur, it will mean saving money on childcare and having more time with at home with kids. While you may have your office located in your home, it does not necessarily equate into not needing help with childcare or being able to spend all day with them. After all, as Mrs. Martinez has learned, just as your kids are your priority when you are with them, your clients have to be the priority when you are "with" them. And, let's face it, it doesn't look terribly professional if you are on a conference call with a client and you are being distracted by your kids barging into the room, vying for your attention.
When discovering that she was pregnant with baby #3, she knew that she would have to cut back, not just right after the baby was born, but long-term, if she wanted to continue to have a successful work/life balance (or, as she puts it, "winning in all areas). In doing so, she communicated honestly and up-front with her clients, offering to help them find resources to cover those areas which she would no longer be doing. As such, recognizing your own capacity and that of your family, and being honest with both yourself and your clients is key, especially if you want to be, "winning in all areas". There is nothing wrong with saying that you cannot take on any new clients at this time; trying to do too much will cause both your family and your business to suffer in the long-run.
If you need any help to do it, there are plenty of sites that can give you ideas, guidance and support. Some of them, such as Etsy and Pinterest, where most of the audience are women, play an important role to boost mompreneurs abilities and talents. We can also mention some Apps that were especially created by and for mompreneurs that make the hard balance of work and family possible.
Manage Your Family, Manage Your Business
School bake sales, Little League, soccer practice, spring musicals, play dates, birthday parties, making breakfast, cooking dinner, packing lunches…moms could receive Ph.D.'s in time management and efficiency, should any school ever offer one. Sometimes, moms do have to juggle these responsibilities themselves (which gives one the ability to triage and prioritize), but often times, much like a shrewd businesswoman, it requires delegating certain responsibilities to older, responsible children, a spouse, or other trusted individual. If you can delegate within your family life, you should have no problem delegating within your business, as well, whether than means hiring staff or outsourcing certain tasks. New technologies have been of great help for Mariette, such as cloud-based programs like Zoom, Snagit and Intuit which have simplified customer service and accounting tasks.
Being a mompreneur is just as challenging as it is rewarding. As Mariette Martinez shared, she is constantly having to reevaluate what is and what is not working at any given time; does she need to change something with her business? Does she need additional help? But, the ability to recognize and readjust is a gift bestowed upon most moms, and in turn mompreneurs. Yes, you will have your ups and downs, you will be able to serve as a source of inspiration for your children; when you say to them, "you can do anything you set your mind to!" they will know it is true, because they saw their own mompreneur do it.
---
Post courtesy of Camino Financial