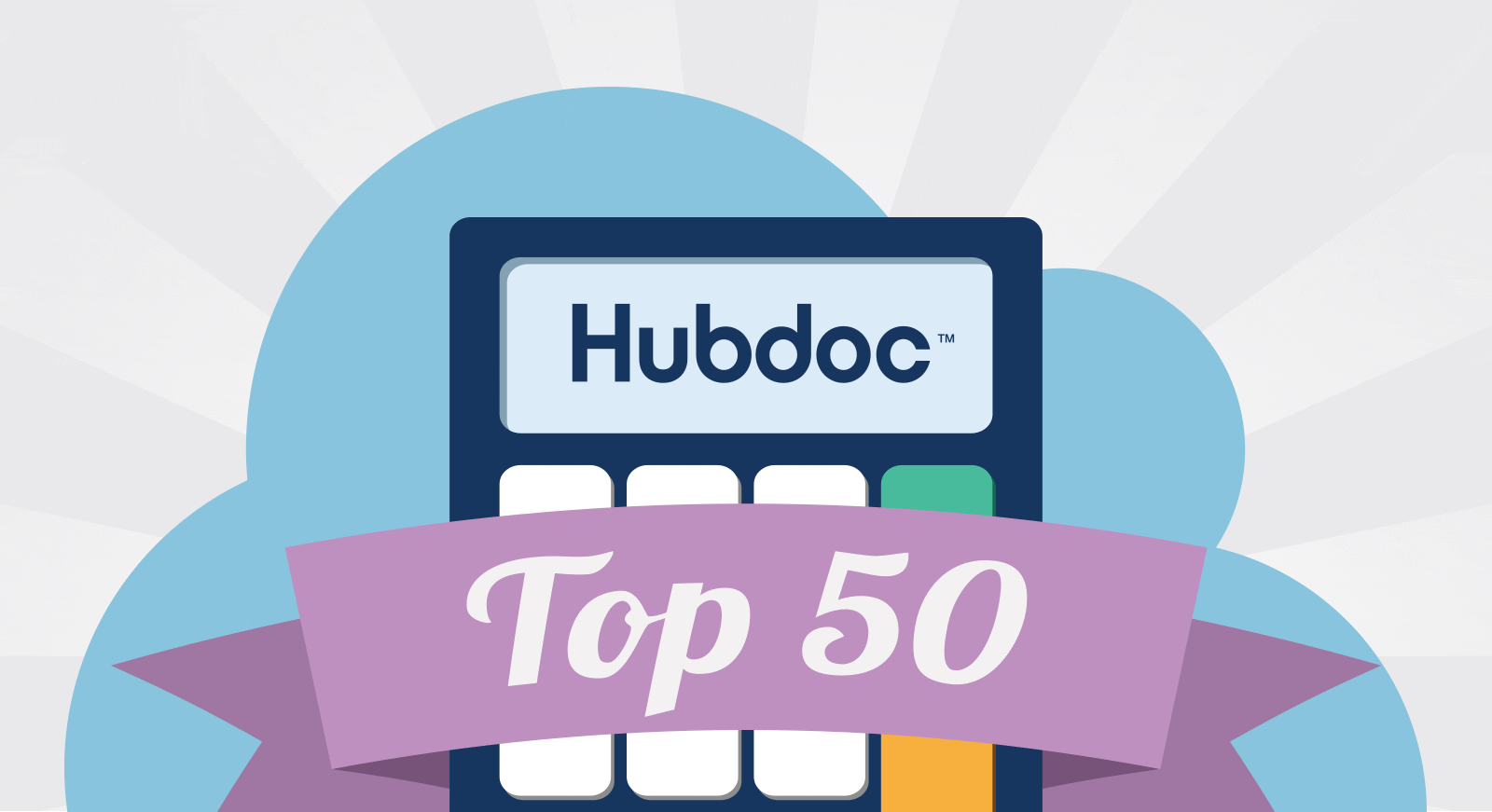 Announcing the Top 50 Cloud Accountants of 2016 (North America)
Blog post courtesy of Hubdoc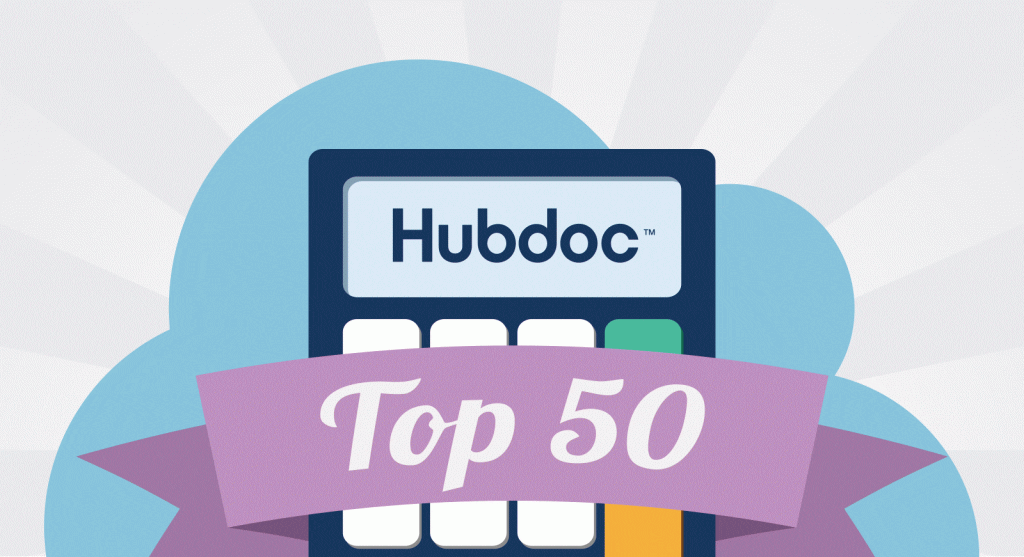 Woo-wee! What a year. So much changed in 2016. If 2015 was the year Cloud Accounting went from an 'if' to a 'when', 2016 was the tipping point for that 'when'.
This is a moment of reflection and a chance to celebrate advisors helping push the Cloud message forward. It's a whole new world and we're excited to be part of it. Without further ado, let's jump in…
---
Shelley Johnson, Allman Johnson
Back again! Shelley joins us on the Top 50. She's led Allman Johnson to continually grow through the Cloud, helping her clients achieve financial clarity and success. And, Allman Johnson was named a Top 20 Firm of the Future in 2015! Stay Cloud-y Shelley!
---
Stephen King, GrowthForce
Stephen is truly seasoned in the cloud accounting world. He once raised $43 million to build the first virtual accounting service. Following this, he spent 7 years at Amnesty International as CFO. Now he and his co-founder, James Dougal, are crushing it with GrowthForce.
---
Lori Bucci, Kaufman Rossin
Kauffman Rossin is consistently ranked as one of the top Accounting Firms to Work for in the US! They're a top 100 firm with over 300 employees and are strategically focused on moving to the Cloud. Lori is leading the charge!
---
Cindy Hovig, Beyond Balanced Books
2016 was a huge year for Cindy Hovig and Beyond Balanced Books. They won Xero Bookkeeping Partner of the Year at Xerocon SF! It's a huge milestone for Cindy and team, having already become a Xero Gold Partner. Congrats Cindy!
---
Nick Pasquarosa, Bookkeeper360
Coming off a great 2015, Nick has moved from strength to strength, being named Top CEO by Long Islands Business News. He's built an amazing culture at BK360 that's tech-focused and all about getting results for their clients. We can't wait to see what's next for this Cloud Leader!
---
Patti and Scott Scharf, Catching Clouds
A dynamic duo if we've ever seen one! They've found meaningful success weaving accounting with technology to create huge value for e-commerce businesses across the U.S. You can see this reflected in the quality of their results and how quickly they've grown their team in 2016. Learn more about Patti and Scott in their Cloud Leaders interview.
---
Marvin and Jenny Galang, Double Rule
There's no stopping these two! They know what it takes to build a great practice in the Cloud. They strategically tie together awesome add-ons in combination with Xero to deliver exceptional service to their healthcare clients. Riches are in the niches folks!
---
Meghan Blair-Valero, Fogged In Bookkeeping
Meghan is passionate about accounting automation and the difference it can make to small business owners' lives. She's smart, plugged in and constantly sharing her learnings. And no question, she's doing it her way and enjoying every second!
---
Laura Redmond, QBO Pro
Laura and her team at QBO Pro have been spreading the gospel of the Cloud for years. They're award winning influencers, garnering awards such as Intuit's Top 20 Firm of the Future, Insightful Accountant Top 100 ProAdvisor and more! It's non-stop from interviews to trainings to leading Aero Workflow. Awesome work Laura!
---
Matt Roberge, SLC Bookkeeping
Matt and his team pride themselves on delivering excellent product while enjoying a strong work/life balance. All made possible thanks to the Cloud! Matt's a regular contributor to the Huffington Post and can regularly be found at the top of the mountain whether skiing or mountain biking… or Cloud Accounting!
---
Chad Davis and Josh Zweig, LiveCA
2016 was a big year for Chad and Josh. They blazed through the 500 client mark, becoming Canada's first Xero Platinum Partner. They also won the 100% Xero award at Xerocon SF.  Congrats guys! They also took their entire team to bear camp for their corporate retreat. Pretty amazing.
---
Mariette Martinez, Mariette F. Martinez EA
Mariette is awesome. She's regularly pushing the envelope and has already helped save over 400 SMBs! She's a regular feature at many of the sessions at QBConnect, including a panel on building a niche practice moderated by our Jamie Shulman. She's zeroed in on helping mommy-preneurs and delivering huge value for them. It's a market she knows well because she's a mommy-preneur herself!
---
Bill Gerber, AccountingDepartment.com
Bill is one of the co-founders of AccountingDepartment.com. They were one of the virtual accounting pioneers in North America. Bill's passionate about giving business owners financial visibility and leveraging this to create success. Keep rocking Bill!
---
Leslie Jorgensen & Stephen Schultz, Supporting Strategies
Leslie and Stephen have scaled Supporting Strategies to over 30 franchises, building an operationally efficient machine along the way! They are such a powerhouse and are consistently finding new ways to delight clients.
---
Rachel Fisch, Deloitte
2016 was the year Rachel joined Deloitte Canada to become their National Bookkeeping Lead. She's developing a bookkeeping practice for Deloitte and is doing it with best-in-breed Cloud solutions. Oh and on the side, she founded the almost 1,000 member community that is QB-HQ! Way to go Rachel!
---
Hank Levy, Henry Levy Group
Hank is building the future of accounting at the Henry Levy Group. They understand the importance of the Cloud and are leveraging it to drive automation and success across their business. Huge!
---
David T. Miller and Blake Oliver, Armanino LLP
David and Blake both operate at the largest independent accounting and consulting firm in California. They understand the future and are out to prove that big firms can be 'Cloud-y' too!
---
Gabrielle Fontaine, Gabrielle Fontaine PB
Gabrielle has built her brand being the Freelance Bookkeeper. She does it all – training, bookkeeping, webinars! She's widely considered a thought leader and has the chops to show for it. Stay awesome Gabrielle!
---
Carolyn Hall, Wiss & Company LLP
Carolyn leads the outsourced accounting practice at Wiss. They call it FWRD, because of it's cutting edge approach to accounting and that it leverages Cloud Accounting in both SMB and Enterprise scenarios.
---
Cindy Henderson Magner, BBK | beyond bookkeeping
Cindy's firm, BBK, has grown dramatically in the last year. As a result of their move to the Cloud, Beyond Bookkeeping's cost of servicing their clients decreased from $600 per month to $60 per month and team morale is way up. She's delivering awesome value for clients and loving every second of it!
---
Chase Insogna, Insogna CPA
Chase and his team have been ranked the #1 bookkeeping service in Austin by Thumbtack! They do everything from taxes to accounting to bookkeeping, and they offer services for films & movies – their specialty. Pretty cool to see an accounting firm have an IMDB page!
---
Bruce Philips, HPC Accounting & Tax
Bruce has built HPC with a focus on hiring great people and letting them get to work. That's why HPC's team is entirely remote. HPC works with clients across the spectrum from small to mid-market, in North American and globally! Congrats Bruce!
---
Cory Stewart, DMCL CPA
Cory is the Team Lead of the Cloud Accounting practice at DMCL. He's driving the move into the Cloud for this large practice and is having fun doing it! Congrats Cory!
---
Rafael Alvarez, ATAX Franchise
Rafael is a true community leader and is the CEO and Founder of ATAX Franchise, one of the fastest growing cloud franchises in the U.S. He gets the value of the cloud and is helping his franchisees make the move with an eye on client benefits.
---
Jelena Arkula, BooksLA
Jelena is the archetype of the Cloud bookkeeper. She spends half her time working in the U.S. and the other half traveling across Europe. Never one to shy away from traveling thanks to her Cloud accounting suite; she's also been known to take envy-enducing photos. Congrats Jelena for another year in the Cloud (and in the books)!
---
David Hall, Flaim Wolsey Hall
David and his team understand that there's value in solving complexity. That's why they serve physicians exclusively. There's no stopping this east coast powerhouse. Keep being awesome Flaim Wolsey Hall!
---
Chad Ridner & Joe Carufe, Two Roads
Chad and Joe are entirely focused on being a trusted advisor to their clients. They understand the value of providing bookkeeping as a foundation for client relationships and building upon that foundation to offer advisory services. Pretty smart! And they've previously won Intuit's Firm of the Future with this excellent video.
---
Amanda Aguillard, Aguillard Accounting, LLC
Amanda is the Xero Ambassador for the Southwest Region in the U.S. There's no doubt that she's fit for the job: Aguillard Accounting is a Xero Gold Partner, leverages the power of niches (lawyers) and Amanda has even started her own training company focused on financial literacy. Amazing!
---
Judie McCarthy, Think Leader
2016 was a super exciting year for Judie! She stepped out with her brand new consulting company, Think Leader. She's helping advisors make the transition into the cloud with best-in-class apps and understands how to solve the challenges that come with this change.
---
Jay Kimelman, The Digital CPA
From his livestreams to being a Xero Ambassador to winning Xero's MVP award, Jay clearly loves technology and weaves it into everything he does both professionally and personally. That's why he's a Cloud Leader – he gets it!
---
Mike Pinkus & Lior Zehtser, ConnectCPA
Mike & Lior have continued to scale their Cloud practice with clients across Canada. They achieved Xero Gold Partner status and have taken it up a notch with a sexy, new website! Keep killing it guys!
---
Deborah Defer, BDO, LLC
Deborah is Managing Director of BDO's Business Services & Outsourcing unit. She's a Top 100 ProAdvisor and is leading a cloud transformation to deliver huge value to their clients across the U.S. Pretty impressive!
---
Joti & Raj Vallabh, Positive Accounting
We first connected with Joti and Raj at the IPBC conference in Niagara Falls. What was so impressive was their openness to automation and the future of accounting. They were at the conference to learn how cloud accounting works and nothing was going to stop them! Keep it up Joti & Raj!
---
Frank Lunn, Kahuna Accounting
Frank proudly took to the stage at Xerocon SF to accept their award; Kahuna won Accounting Partner of the Year! It's a huge milestone and recognition of the excellent work Frank and team have done, weaving backoffice solutions into a service that helps entrepreneurs focus on what they do best!
---
Todd Trowbridge, Trowbridge Professional Corporation
Todd founded Trowbridge after working for a Big 4 firm as well as a smaller local firm. He wanted to drive huge value for clients and since Trowbridge's founding in 2002, Todd and his team have continually found new ways to wow clients. That's really what it means to be a Cloud Leader!
---
Andrew Wall and George Wall, WallCPA & CA4IT
Andrew and George are a dynamic father and son team. Andrew worked with George to build up CA4IT's accounting practice and launched his own practice to further grow this accounting dynasty!
---
Vanessa Kruze, Kruze Consulting
Vanessa has built her practice working with startups in the heart of San Francisco and Silicon Valley. She knows the power of niches (a common theme amongst our Top 50!) and has created an excellent podcast just for that audience!
---
Jason Lawhorn, Lawhorn CPA
Jason has 20+ years of public accounting experience and has achieved that longevity because he knows it hinges on the ability to reinvent one's self. That's why Jason helped Lawhorn CPA soar into the Cloud to deliver on the vision of higher level accounting accessible to the small business owner. Wow!
---
Regan McGrath, Metrics
Regan and the Metrics team are not only a full service cloud accounting firm. They are also building a Metrics Academy to bring the Fintech revolution to the masses. Talk about ambition! To top it all off, they have one of the best designed websites on this list!
---
Cristina Garza, Accountingprose
Cristina knows the power of community and never hesitates to help others. The Cloud changed her practice in 2014 and she hasn't looked back! In 2015, she won Xero's 'Living the Dream' award. In 2016, she continued to go from strength to strength: scaling her practice, speaking at many accounting conferences and events and casually, just being an accounting superhero (NBD)!
---
Brandon Parkhurst, Parkhurst Associates CPA
Catering primarily to dental and medical professionals, Brandon is leading the way in delivering full service cloud accounting and financial planning to this niche. Keep crushing it Brandon!
---
Jody Padar, New Vision CPA
Jody is quite the cloud accounting powerhouse. She's not only the CEO of New Vision CPA. She's also written the book on being a Radical CPA, co-hosts the 'Let's get Radical' podcast and has contributed to many publications including Forbes, the Washington Post, AccountingToday and more!
---
Hector Garcia, Quick Bookkeeping & Accounting
Hector is a leader in the cloud accounting community. He's a regular on the conference circuit, is constantly sharing his knowledge with advisors as a co-host of QB Power Hour as well as on his podcast. He's always looking for new ways to engage advisors and discuss the future of accounting!
---
David Emmerman, Emmerman, Boyle & Associates
David has taken his Xero-love to a whole new level becoming a Xero Ambassador for the Northeast region in the U.S. He's added this to his duties as a Partner at his firm, Emmerman, Boyle & Associates, and as a franchisee of H&R Block. David is a leader who's constantly helping both advisors and small business owners improve through technology!
---
Jennifer Green, Jade Consulting
Jennifer knows the power of the cloud and how it can change your practice (and your life!). That's why she's constantly helping small businesses leverage technology to improve their financial footing. Pretty awesome!
---
Marilyn Parham CPA, The Bottom Line
It can be challenging to pull together as strong of a team as Marilyn has. She's not only an excellent CPA. She's also operationalized her business by partnering with and hiring people to drive operations, marketing and more. Kudos Marilyn! She understands the new model for accounting practices and that's why The Bottom Line is succeeding!
---
Cindy Schroeder, Bright Bookkeeping
2016 was a big year for Cindy! She launched her first BookeepingBuds conference, which was a huge success. She's known for being super smart, super helpful and all around a great person!
---
Jennifer Moore, Moore Details
Jennifer and Moore Details was a Global Finalist in Intuit's Firm of the Future contest. Talk about cloud savvy! You can learn more about how she built her practice and her DRAGON method for selecting great clients in this interview. Don't forget to follow Jennifer on Twitter for her cloud insights!
---
Keith Mueller, BookKeeping Express
Leaders share the ups and downs of building their practice. Keith did just that on our Cloud Leaders series. Big props to him and the team at BKE as they continue to scale their practice and go from strength to strength!
---
Kenji Kuramoto, Acuity
Kenji and his team get the value of the cloud. That's why he's been appointed to the Xero Partner Advisory Committee (XPAC). He started his firm focused on offering part-time CFO services and bit by bit it has grown to be entirely full service. Pretty awesome!
—
And, that's our list for 2016. Keep an eye out for 2017!