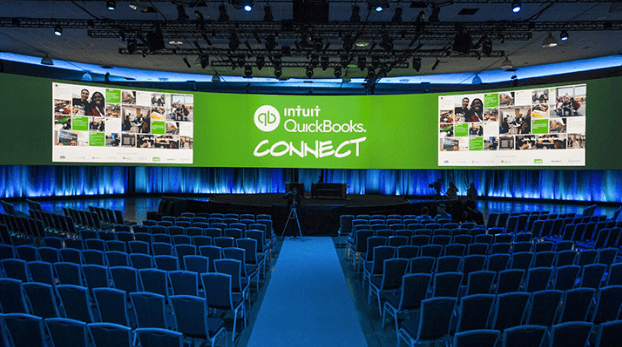 You're Going to #QBConnect, Now What?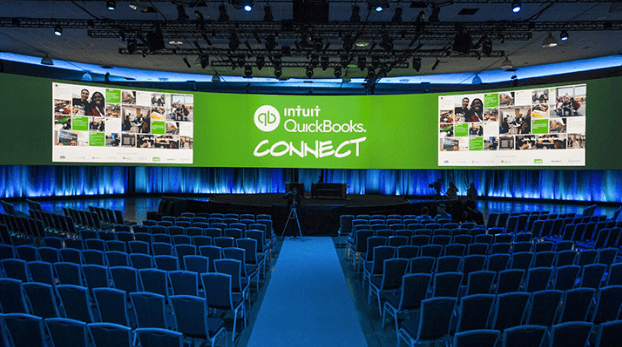 I am sure you have heard TONS about #QBConnect from your colleagues, friends, and all over the web. It's a HOT TOPIC in the accounting technology world and for good reason. It truly is a Life-Changing, One-Of-A-Kind experience connecting the most passionate 4 sectors of the financial technology and small business ecosystem:
Accounting Pros
Software Developers
Self-Employed Individuals (my specialty!!)
Small Businesses/Entrepreneurs (ALL Businesses will benefit!!)
Do you know the History behind this Mind-Blowing Event?
Intuit, creator of QuickBooks, Turbotax and tons of other amazing accounting & financial solutions, wanted to engage directly with its ecosystems and its most valuable players. This adventure began in 2014 and I have attended EVERY year so far!
"This is the first time that we've brought the entire QuickBooks ecosystem – entrepreneurs, small businesses, accountants and developers – under one roof to connect and grow by learning from each other and a dynamic line-up of speakers," said Brad Smith, Intuit Inc.'s CEO.
"QuickBooks Connect was a game-changer for the industry because it showcased how this interdependent ecosystem is united by a common goal, a common dream, and a common determination to achieve small business success."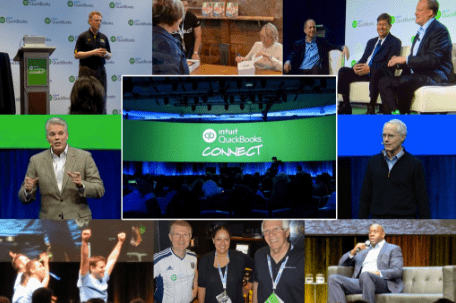 In 2014, key note speakers included Earvin "Magic" Johnson, Martha Stewart and POWERFUL key notes from Founder Scott Cook & CEO Brad Smith. The Poetic Voice & Entrepreneur Sekou Andrews had attendees laughing, applauding and inspired when introducing keynote speeches.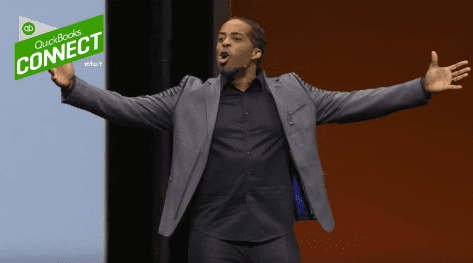 There was a Developer Hackathon with over $100K in prizes. Check out Winners here! And …Three-time Grammy winner Train performed on Party Night! To Intuit's amazement, this event brought over 4000 attendees. Check out this blog for #QBConnect2014 recap.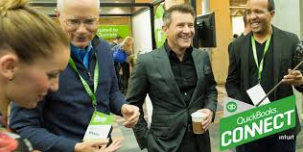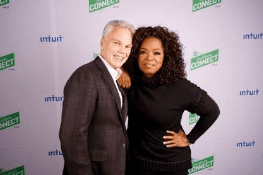 Fast forward to 2015…. In "Intuit Fashion", this 30+ Year Old StartUp (I love that reference) upped their game and added 2 HUGE contests:
Small Business Big Game – Grand Prize was a Commercial during the Super Bowl!!
Firm of the Future – A One-Of-A-Kind Branding Opportunity for Accounting Pros (you see someone familiar in the red jacket, YUP, thats me!!)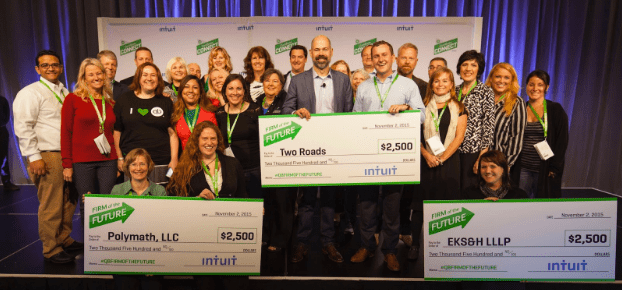 I also got my 1st look at QuickBooks Self-Employed and I have been a Die Hard Advocate of this #Self-Employed Intuit Solution ever since. Check out my #QBConnect sessions below if you want to learn more about this amazing Self-Employed product.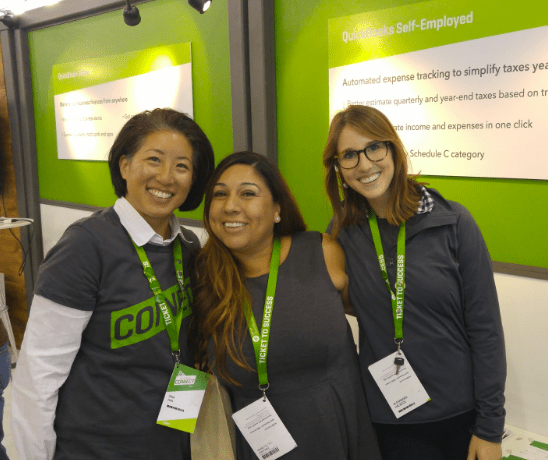 And a HUGE highlight were the elite keynote speakers including Oprah Winfrey and Shark Tank's Robert Herjavec. And …Goo Goo Dolls performed on Party Night! OH YES, Intuit Knows its MUSIC. Check out this blog for #QBConnect2015 recap.
COUNTDOWN TO #QBCONNECT
Today we are counting down (Click here for Seth David's #QBConnect Countdown) for another EPIC event. Everything you Need-To-Know about #QBConnect is here: https://qbcon2016.com/
After attending in 2014 & 2015, I truly could not imagine how Intuit was going to top the previous 2 years. But as always, this innovative mastermind is blowing our minds yet again. Here are just a few teasers:
So how should you get ready for this event?
Today's your lucky day! I have already created a list of tips, tools and must-dos for myself so I can maximize my time and investment at this event. #SharingisCaring so I am going to share this list with y'all as well.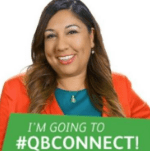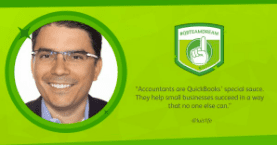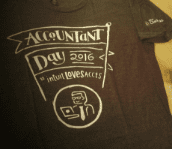 Get Connected NOW not Later – There is no need to wait to connect with the speakers, attendees & vendors. Here are 5 easy ways to connect:
Click QBConnect Speaker page & Sponsor Page and select image for more info
Search Names on #Twitter AND FOLLOW them
Let EVERYONE know you're going – Add "I'm Going to QBC" to social profiles
Join OWN IT – SMB Community with 100k+members (many will be @QBC)
When available, load #QBConnect mobile app. Last year, it ROCKED!!
BookMark/Like/Follow the #QBConnect best blogs, websites & FB groups
Get Involved BEFORE the event – there are contests & events going on now
There is so much more you can do but I better stop here so you can catch up with me first!!!
One Last Thing, Connect with ME NOW and at #QBConnect
I'll be in the following sessions @ #QBConnect:
SEE Y'ALL @ #QBCONNECT